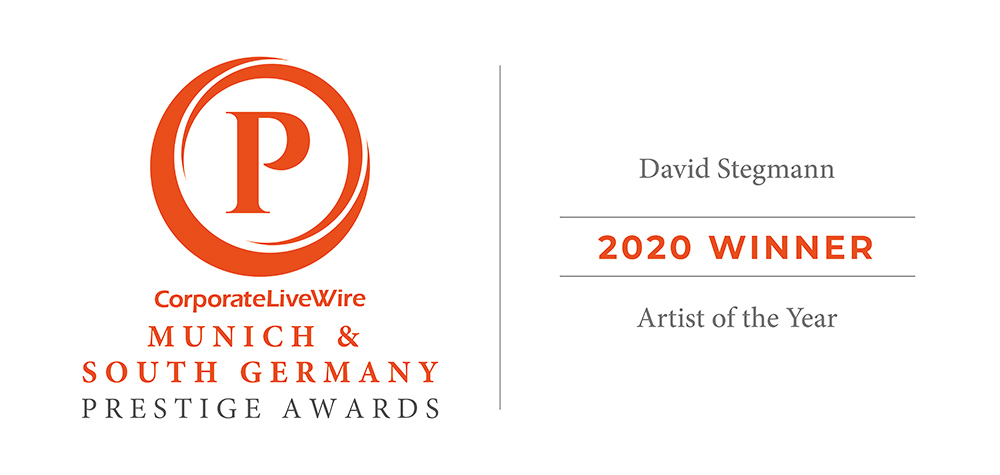 I am very honored to have won the "Artist of the Year 2020" awarded by the Munich and South Germany Prestige Awards.
Over 500 artists were nominated. The winner was choosen by the independent jury.
You can read the interview below:
www.prestigeawards.co.uk

Foreword of the interview:
David Stegmann is a Swiss-German contemporary artist living and working in the Fauststadt Staufen im Breisgau.
His works can be found in private and public collections and are exhibited in galleries and at art fairs in Europe and beyond.
Stegmann impressed the Munich Prestige judges with his recent success which is based on a surrealist form of abstract expressionism. Having been named Artist of the Year, we were keen to speak to David to find out more about his artistic inspirations.